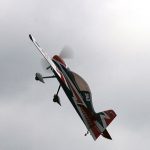 The Beaufort Model Flying Club was established in 1972 and is one of the largest clubs in the South West of England. Our membership spans all ages and many interests though our focus is on RC models.
We have two flying sites to the north/northeast of Bristol (Winterbourne/Frampton Cotterell and Tormarton), both are grass fields with mown areas and are available to us 365 days a year subject to ground and weather conditions. We do not publicise the locations of these sites but details are available to those interested in joining the club. We have a mixture of IC and electric models and follow BMFA guidelines with respect to noise limits.
During the winter months we operate a very active and popular indoor flying program in a spacious school sports hall, and also have a program of meetings at a local social club.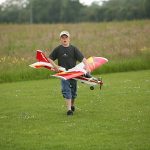 We are a very beginner-friendly club and we have a number of members who can offer instruction. We encourage pilots to pass their BMFA 'A' Certificate before they fly unaccompanied and we have an excellent record of training beginners, young and old, to this standard. As a beginner you will find no shortage of friendly advice to help you get started.